NOW AVAILABLE FOR BOOKING
BIG BUMPS, BIG OPPORTUNITY
Side-splitting trials and gut-wrenching tribulations of a crazy stunt woman!
Spread the word! #BigBumps
2nd Annual Fort Worth Fringe Festival Sept 1-2, 2017
Lisa Loving Dalton brings a fun and fully uncensored peek behind-the-scenes, revealing even more of the nitty-gritty events shared in her Bestsellers: Falling for The Stars: A Stunt Gal's Tattle Tales and Murder Of Talent and How Pop Culture Is Killing "IT". Big Bumps traces the arc of Lisa's blockbuster-filled stunt résumé (Ghostbusters, Splash, Highlander, Money Pit, Saturday Night Live) flashing back to her bumpy childhood ridden with klutzy confusion, bullying, bad behavior, an abuse-filled college life and finding her way to love, teaching and performing across continents as her supreme antidote. Costume transformations and graceful movements contrast Dalton's accident-prone history. By the end, you will have discovered the title is wittily well beyond a simple double entendre. It might be fun to count the bumps along the way! A multi-media presentation designed by producer Charles Bowles, heightens our experience with images/video clips from various films and life moments, supporting Dalton's magical storytelling.
TheaterJones.com Excerpt from Fort Worth Fringe Fest Reviews by Mark Lowry
Big Bumps: A Stunt Gal's Fear Less Life Lessons
Presented by Lisa Loving Dalton
As was pointed out by director Joanna Yarrow in her curtain speech, this piece is still in development.
As a stuntwoman, Lisa Loving Dalton has had some highs, such as being stunt double for Meryl Streep (Still of the Night), Cher (Suspect), Darryl Hannah (Splash) and Madonna's True Blue-era stint on Saturday Night Live. This despite that some warned she would have a hard time in the biz because of her large breasts.
Those are one of the meanings of the title of this solo show, Big Bumps. It also refers to the physical bruises sustained by being a stunt woman, and the mental bruises of thinking she's not good enough because of a sexual assault in college, as well as abuses in a sexist industry.
She has a lot of great stories to share (some with terrific video and media designed by Charles Bowles), with a strong opening and closing related to her rappelling down a cliff for one of her final films. The middle could be streamlined, but I like the organization, the roller-coaster ride of raw emotions with the thrill of what some think would be an exciting job.
The sound levels in the Sanders were at their worst with this show.The music was way too loud and often covered up her dialogue. As noted, this is a work in progress—but sound levels should have been worked out in tech—and this was the second performance of this show at the FW Fringe. (Preceding Fringe show in the Sanders Theatre was also noted for its sound levels as too loud and this was addressed in following performances.) 
Dalton wanted to be a legit actress, and her excitement about Jerzy Grotowski and physical theater adds another layer to her fascinating life story. "Maybe I'm just born to crash into things," she says early on. Big Bumps is an interesting idea that has much to say about destiny and how life is what you make it, but also how others perceive and treat you on that journey, for better or worse.
Can't wait to see this piece after it has been fully developed.
– Mark Lowry
---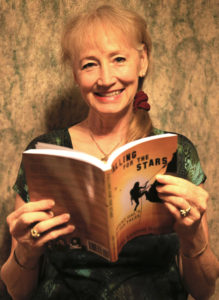 Click here to join my email list and receive your free gift!
As a bonus, you'll also receive a free chapter of my book Falling for the Stars: A Stunt Gal's Tattle Tales delivered right to your inbox!
Want to learn more about me? Check out my YouTube channel, send me a tweet on Twitter, or join me on LinkedIn. If you'd like to purchase my books, you can find them on Amazon here.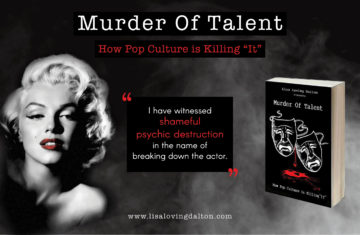 ABOUT THE DIRECTOR: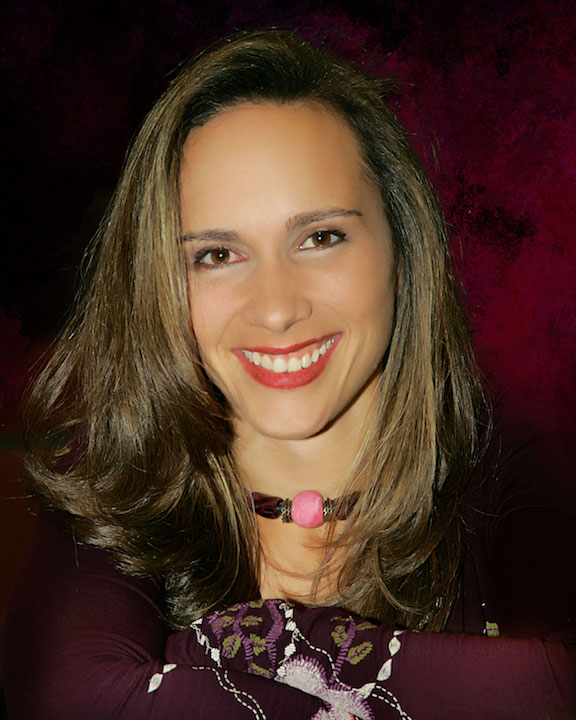 Joann Maria Yarrow directs, choreographs, and produces theater and film around the world. She began her career as a director and choreographer while with Double Edge Theatre in Boston. She went on to train with Odin Teatret in Denmark consequently co-founding A Laboratory for Actor Training with Vernice Miller in New York.
Concurrently, Joann worked at La Mama ETC with East Coast Artists' director, Richard Schechner and spent three years working for Broadway director, Harold Prince on the productions of Parade, Whistle down the Wind, Candide, Show Boat, and Phantom of the Opera.
She has since staged theater in Denmark, London, Madrid, Boston, New York, Los Angeles and Brazil. Joann received her BFA from Boston University and her M.F.A. in Directing from the University of California at Irvine. She has taught at the Universidad de Alcalá in Madrid, the NYU Madrid Program and Union College in New York.
She co-directed the film, Unspoken, as well as produced the documentary, Beyond Offence, dealing with issues of diversity on college campuses.
As the Executive Artistic Director of Teatro Prometeo for eleven years, she created the only Spanish-language theatre conservatory in the nation.
Joann directed numerous productions as well as translated, adapted and commissioned new works that have toured internationally and presented at the International Hispanic Theatre Festival of Miami. Joann is a featured director in the book, The Art and Practice of Directing in Latin America: Central America and the United States.
She is a member of the Latinx Theater Commons and is a founding alumnus of Lincoln Center's Director's Lab West in Los Angeles. Alongside Jim Hammond, Joann produces directs the ARTrepreneur program in Fort Lauderdale that offers young artists the tools to turn their passion into a career. She has been awarded funding from Knight Foundation, Scripps Foundation and the National Endowment for the Arts.