Falling For the Stars
A Stunt Gal's Tattle Tales
Amazon #1 Best Seller
Genre: Non-Fiction Movie Industry Memoir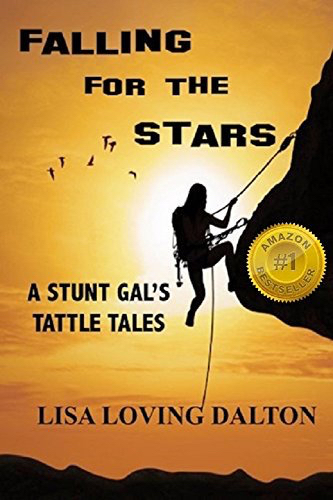 This Behind-the-Scenes Tell-All About Doubling for Celebrity Superstars Also Reveals the Compelling Life Story of an Insecure Hollywood Arrival Who Rises to the Top of Her Field, But Pays a Hefty Price.
What stands out in her new book Falling For The Stars: A Stunt Gal's Tattle Tales is the indomitable spirit she assayed, despite the extraordinary price she paid for her stellar career—including misogyny, a miscarriage, and a life-long back injury. And each juicy story she relays in her fascinating chronicle, brings home an important life lesson for the reader—one that she learned the hard way.

"Falling For The Stars: A Stunt Gal's Tattle Tales inspires us to have an indomitable spirit that rises to learn and live life to the fullest.  Pick up Falling For The Stars, strap on your safety gear and take the leap."

–Tom Bird, Best Selling Author of over 20 books including Write From God (2015)
Stunt Gal Lisa Loving nearly falls off the 26th story ledge of Grand Central Station for kelly McGillis in House On Carroll Street

"Falling For The Stars is like a "magic carpet ride". Lisa seems to find the excitement, the mystery, the challenge and the art so fulfilling that there is almost an atmosphere of addiction in the daring and conquering of the unknown…. I find a woman to whom it is essential to find the core of her being. This search comes out in the amazing pictures of her doubling other actors. How far does she go when doubling? Feeling? Mannerisms? Thoughts?"

–Patricia Wachter, ED.D., MFT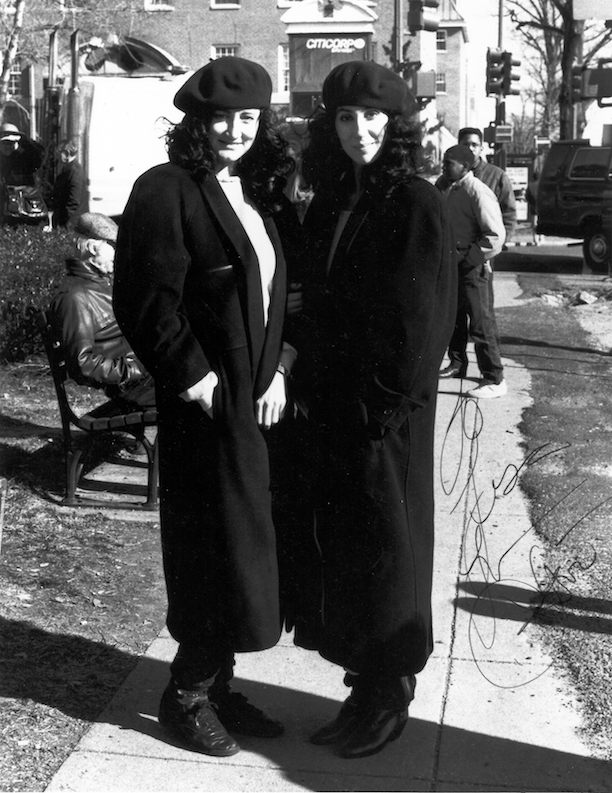 "Fun, entertaining and insightful true stories through the eyes of a stuntwoman, actress, teacher, and friend. I laughed and I cried. Be sure and look her up on YouTube."

– Delta Johnston, Avid Fiction Reader, Antique Dealer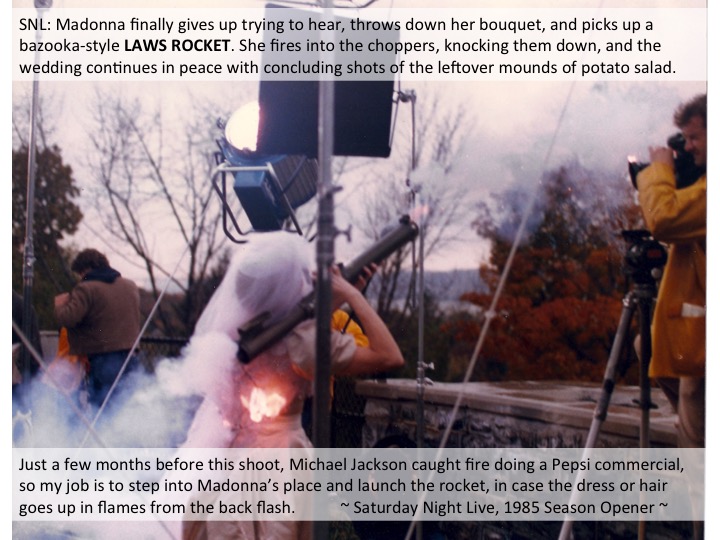 "I've totally fallen for Falling for the Stars. Lisa Loving Dalton is an amazing storyteller. Any fan of movies and TV will love reading this book. It's chock full of inside information about a crazy industry and lessons learned – often the hard way…"

– David Thalberg, BrandStand
"Although complex and detailed, this book is very readable. I now appreciate so much more the effort and talent that goes into making the imaginary a reality…"

–Patricia Young, M. ED, Certified Learning Therapist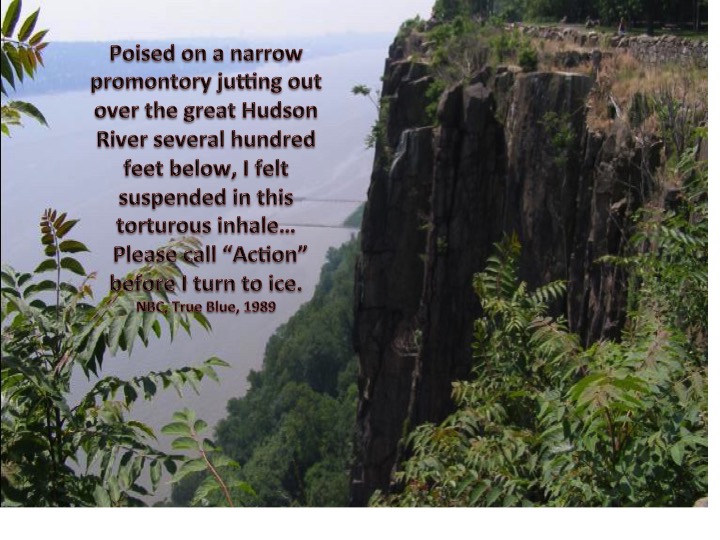 "Falling For the Stars unveils Lisa Dalton's life of no limits, jumping into dangerous experiences to try to make a story come alive on film, even when she was unknown through the process. That speaks to the life of a true artist – one who puts the story and its message to the world above her own personal needs for recognition, or safety…"

– Charlie Bowles, Reviewer, The Column by John Garcia, Certified Mediator, Arbitrator
"The original and creative way she shares media vocabulary in her crossword puzzle at the end leaves the reader with a smile along with the information. What a joy…"

– Jan Kelly, Retired Teacher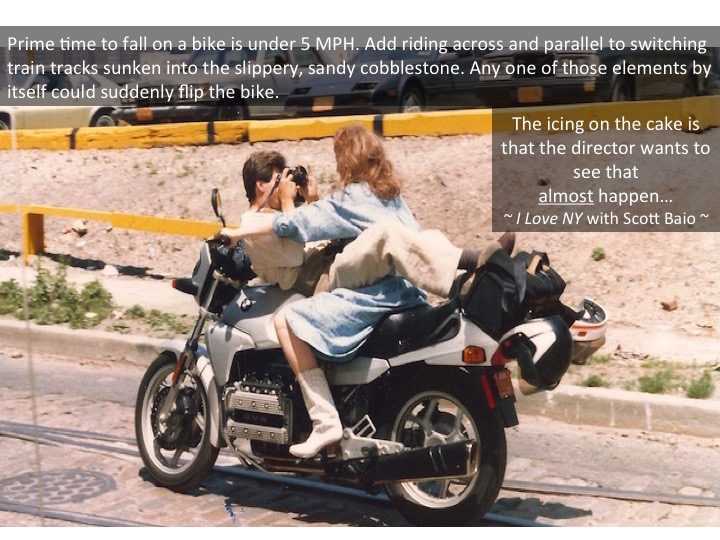 Stunt Gal Lisa Dalton tattles about humorous and harrowing tales culled from over 200 films, television shows and commercials including Ghostbusters, Money Pit, Crocodile Dundee, Married to the Mob, FX, Legal Eagles, The Last Dragon and Splash, working with or doubling such superstars as Meryl Streep, Cher, Madonna, Grace Jones, Robert Redford and more.
From a dyslexic, messy, freckle-faced, klutzy pixie, Lisa Loving Dalton grew into a statuesque and skillful stuntwoman, actor, ceremonial minister, clown and John Maxwell Certified Speaker, Trainer, Coach. She is an award-winning Director/Producer of fiction and documentary films and Certifying Master Teacher for the National Michael Chekhov Association.
In 1989, Lisa suffered a severe spinal injury that altered her path. What Lisa learned in order to rise above the crippling injury forms the heart of what she shares as a leader in self-development. "I spill stuff, trip and drip all of the time so I made a career out of it. My advice: Embrace what is as perfect." If you catch her eating, she'll be wearing an aqua bib. On the road, you'll see her riding a red BMW motorcycle with her Shih Zhu, Tibby, on her lap.