Let's Get Personal with Lisa Loving Dalton
What can be said that isn't covered by "Lisa has middle-child syndrome!"
As a clumsy dyslexic, she fell on her face enough times to make a handsome career out of pretending it didn't hurt. Clearly, mathetamic$ wasn't in her future so Lisa focused on mastering anything physically challenging like dance, singing, basketball, softball, tennis and was pretty inept at most. Perseverance, however, was high on her Girl Scout list so her never-say-can't attitude held her in good stead throughout her life plus earned her lots of trophies! Lisa's skills in stage combat, circus arts and acrobatics kicked off a fourteen-year acting, stunt and comedy career in New York from 1976-90.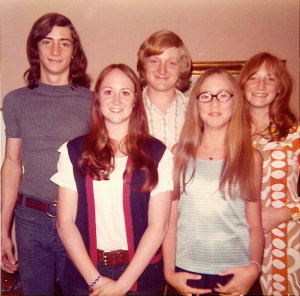 In 1980, Lisa married Ken Kerman on a biker rally.  That same year, a life-changing discovery of Michael Chekhov's Acting Technique eventually inspired her to seek an on-camera career in Los Angeles as well, from 1988-2006.  A near paralyzing stunt injury December 7, 1989 shifted her world–no more jumping off buildings, even if she wanted.
"I learned so much about how to heal myself that I began weaving healing into my teaching and life coaching."
Lisa opened the Michael Chekhov Studio USA, co-founded the International Michael Chekhov Association, National Michael Chekhov Association, got certified in Life Coaching, and directed/produced fiction and documentary films. It took her from Hollywood to Russia, Europe, Caribbean and the US. She coached Ken into an actor's life, he coached Lisa into lots of Celebrity Golf Tournaments across the country. Fortunately, the commercial industry, TV and film world of Hollywood embraced them and they made the most of it. Thank you, Tinsel Town!!!
In 2006, they took the leap, sold their Burbank home and retired in Fort Worth, Texas, a centrally located, culturally active, value-driven city where motorcycling and golf happen most of the year. Here, Lisa continues to act on stage and camera, with more focus on cultivating the National Michael Chekhov Association's Teacher Certification program and publishing training materials.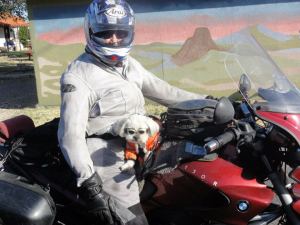 On Sept. 9, 2009, Ken had a heart attack on his motorcycle bringing another turning point in Lisa's life, alone. She climbed her way through of two grievous years with the help of Tibby, her motorcycling Shih Tzu, and by touring a solo show "The Darling" in New York Texas, Connecticut and California.
Oct. 7, 2011, joyfully, Lisa met Steve while S.C.U.B.A. Diving in Turks and Caicos. They are enjoying Texas life with diving, bicycling, golf and new pursuits-becoming bird nerds! January 2014 also brought Lisa a new fused spine, too, so she is excited to be able to reconnect with more of those sports she always loved and to be able to sit long enough to be the author she has dreamed to be.
"From my earliest years, I expected a life in the entertainment industry, there was no other option in my heart and I have been blessed by it. Live on Stage takes the cake as the starting point and eternal destination, I just can't determine whether I love directing the whole event, acting a character role in it or coaching those whose radiance inspires the audience. On-Camera comes in pretty close with my endless fascination for crafting the story through a lens. I guess, bottom line is, if I can tell a good story, and you smile, groan, discover or reminisce, it's my way to help folks be happier human beings."
LET'S GET DOWN TO BUSINESS
Lisa teaches and performs in Russia, Europe, and the Americas, on stage and film, beginning in 1976 with BondST.org as a founding member. She is on the SAG-AFTRA DFW Board, President of the Tarrant County Live Theatre League, President of the National Michael Chekhov Association (www.chekhov.net); John Maxwell Founders Circle Certified Speaker, Trainer, Coach; Chris Howard Certified NLP, Hypnosis, and Neurological Repatterning.
Through the NMCA, Dalton and Professor Wil Kilroy developed the longest running Michael Chekhov Teacher certification track globally. Lisa was the 2014 SouthEastern Theatre Conference (SETC) Guest Master Teacher.
In 1998, Lisa co-created the Award-winning documentary From Russia To Hollywood narrated by Gregory Peck that aired on PBS. Other DVD's she has authored include:
She is the author of: