Lisa Dalton has produced and directed stage and film projects in England, Russia, Maryland, New York, Los Angeles and Texas. Her work in documentary has been focused on the subject of Michael Chekhov, filming in Russia, Germany, France, Belgium, UK and around the US.  Notable interviews include Anthony Quinn, Leslie Caron, Mala Powers, Jack Colvin, Hurd Hatfield, and Joanna Merlin for From Russia to Hollywood. Lisa has the world's largest collection of documentary footage on Mr. Chekhov, his work, life and techniques.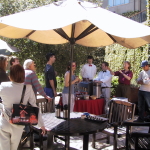 In the field of narrative fiction, Lisa has directed short pieces such as  American Film Institute National Video Festival Finalist and three-time Hometown Award Winner Clazion Catches Light,  Houston WorldFest Bronze Award Winner Birds of A Feather, Medical Briefs with Oscar Nominee John Hawkes, The Shakespeare Guy, Dreamworks Film Fest Official Entry with Jonathan Phillips. Additionally, Lisa directed numerous  3-Camera Theatre to Video adaptations of Stage Plays at Beverly Hills Television(BHTV), and Live Music programs garnering additional awards for The Maxfield Rabbit Show, One Way Cafe, and Deuces.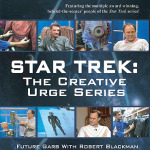 During the early 1990's, Lisa was a regular director for many shows, including  The Doggie Fashion Show and the Health Talk Series. She trained with renown sit-com directors, served as Assistant Director, Technical Director and Camera Operator for multiple productions and was the series host for The Casting Corner.  Each episode of the award-winning  The Casting Corner Series, which Lisa also co-produced with Bea Silvern, featured guests from the entertainment industry in the form of part interview, part seminar and part audience participation. Topics included Commercials, Voiceovers, Stunts, and Directing. A portion of this series became Star Trek: The Creative Urge Series.  This classic award-winning series offers an invaluable introduction into the real world of the entertainment industry. Viewers get the rare opportunity to meet three famous behind-the-camera personalities of the Star Trek series who, through informative interviews and hands-on demonstrations, offer practical. This educational series is available from Chip Taylor Communications.
Download Lisa's Directing/Producing resume