Stage was the launching pad for Lisa's love of the performing arts and remains so through today. Her highly successful one woman show The Darling, a short story by Anton Chekhov, garnered outstanding press from the New York International Fringe Festival:
"Dalton is an accomplished performer with great physical specificity; making it very clear visually which character she is at any point. When she transitioned from narrator into Kukin, I thought I was watching her melt—her knees seemed to bend further than knees should bend. Dalton is the president of the National Michael Chekhov Association and her work with his Psychological Gesture is very apparent in her performance."   www.nytheatre.com    Julie Congress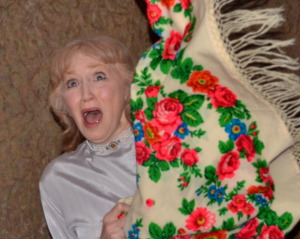 "Chekhov would be proud of this solo production with Dalton's fine and humane acting. There are splashier, flashier, and more eye-catching shows at the Fringe this year. But The Darling, as Leo Tolstoy once aptly described it, is a "pearl."    WWW.CURTAINUP.COM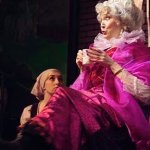 Lisa's performance in Los Angeles of Men Vs.Women earned her an Outstanding Achievement in Acting DramaLogue Award. Some favorite roles include the Fairy Godmother in Rogers and Hammerstein's Cinderella; Katie, the Irish cook in Meet Me in St. Louis and Jill in The Fox at the St. Clement's Theatre in NY. A special highlight was appearing at Carnegie Hall under the conducting of John Rutter in the Mass of the Children.Lisa began her New York stage career at La Mama, ETC playing Tiny Tim, as an original company member of the Bond Street Theatre in 1976.  They performed at Alice Tully Hall and Lincoln Center Out-of Doors, NYC Parks Department and Cultural Affairs, Hospital Audiences, Schools and Renaissance Festivals. Four years of 200+ shows per year followed with Bond Street touring the east coast in radical avant grade productions, while she also performed classical shows in additional theaters.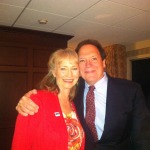 In 1979, she appeared with Lillias White and Richard Gant in Soledad Tetrad.She co-produced numerous original works with Springboard productions at theaters such as Westbeth Theatre Center. She originated Roxanne in the OOB show of Peep, which went on to an Off Broadway run. Lisa also originated the role of Bett in Divine Fire on Theatre Row on 42nd St, about Abelard and Heloise and it was young Ken Ludwig's first play! Lisa toured nationally in Dr. Silkini's Magic and Great Ghost Show for one season and three seasons with Dick Richard's Wonderful World of Burlesque as a showgirl and comedienne/emcee and showgirl.
From 1978 to 1990, Lisa made many live appearances for gala affairs and corporate entertainment as a comedienne and spokesmodel. Venues she appeared at included Studio 54, The Copacabana, The Red Parrot, The Waldorf, The Plaza, The World Trade Center, many Metroplex golf clubs and such private clients as Donald Trump, Mayor Koch, Joan Lunden, Tricia Nixon Cox and Dustin Hoffman.  
In Los Angeles, Lisa was a member of Theatre 40, appearing in 
Much Ado About Nothing
 and the British panto Alladin and a variety of staged readings with the writers group.  She starred and directed 
Effie's Burning
 at the Close Up Theatre. Acted 
Little Miss Fresno 
at the Lionstar and 
Room Without Corners
 at Gardner Stages.
Lisa's primary stage focus was on directing productions using the Michael Chekhov Acting Technique with actors she trained through the Michael Chekhov Drama Group and the National Michael Chekhov Association, often in collaboration with the Secret Rose Theatre in NoHo and the Rudolf Steiner Community Center in Pasadena.
Lisa's training was diverse, with classical Shakespeare, Stanislavski, Grotowski, Polish Mime Theatre, Meyerholdt Biomechanics, Uta Hagen Techniques at HB Studios, Meisner, Comedia, Mime and Mask, circus arts and ultimately the Michael Chekhov Technique. She was strongly influenced by her work with Richard Schechner, Charles Ludlam and Bond Street Theatre.
Download Lisa's Stage Resume 
Interested in Lisa's other work? Be sure to check out her On Camera, Acting, and Stunts pages.