Up-Coming Michael Chekhov 
Workshops
NEW: ACTOR, DIRECTOR and ADVANCE TEACHER CERTIFICATIONS!
National Michael Chekhov Association(NMCA) Training Intensive
Michael Chekhov Workshops with Certification or Non-Certification Tracks for Teachers, Actors, Directors, Writers and Designers.
University

 of Florida

, Gainesville
Dec. 28- Jan. 3, 2022
Early Bird Savings By Nov. 15, 2018
Las Cruces  Early June, 2022
Deeper By Demand: June 2023
Devising with Chekhov
*Non-Certificate Track only
Teacher, Actor, Director, Designer Certification Tracks Enroll HERE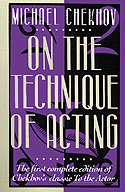 Experience the Chart of Inspired Acting as seen in
On the Technique of Acting  
and
The Michael Chekhov Workout DVD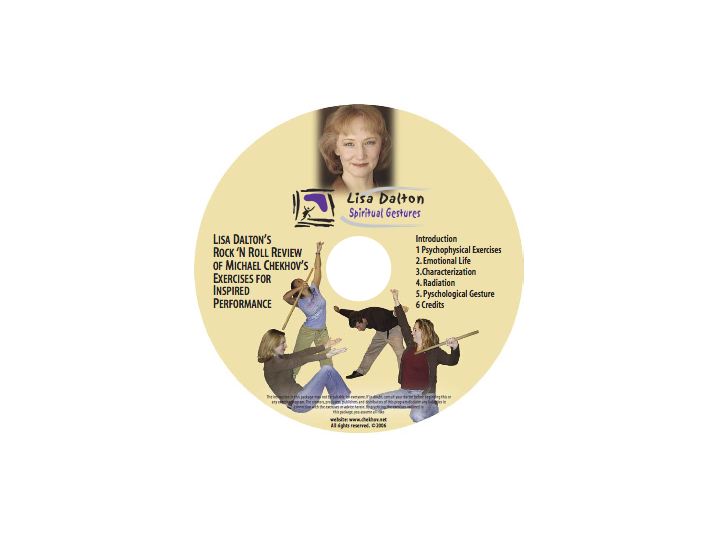 Experience 7 Keys to Mastery in this
Michael Chekhov Workshop
Act Imaginatively
Access Emotions Easily
Craft Characters Creatively
Improvise Boldly
Train to Transform Magically
Present  Yourself Confidently
Transform Your Life Radiantly
 To register in full:
Actors/Educators enroll Here for your Michael Chekhov Workshop
For Certification, Teachers-Actors-Directors enroll HERE 
In this Michael Chekhov Workshop you will play with many tools designed to expand your view of what is possible as an artist and human being. You will discover ways to overcome challenges that actors have faced for centuries-emotional  availability, embodied  objectives, rich ensemble relationships as well as being able to switch styles from Shakespearean to say-naturalistic film. Are you ready to be invigorated and inspired?
You will join an ensemble of equally passionate artists who are willing to explore and play freely so you can best reveal the creative impulses you bear within yourself. These impulses you have as an artist are rich in nature and deeply important for the spectator to experience.
Discover:
Why sometimes your ideas don't come out right!
How to  train yourself to reveal your ideas
How to select the best of your great ideas to reveal
Perform:
With your Michael Chekhov Workshop ensemble on Saturday at 6 PM, for your invited audience of family and friends, you will have the opportunity to perform your scene from You Can't Take It With You two distinctly different ways within the construct of an ensemble art form improvisationally devised using Michael Chekhov's Laws of Composition, Japanese Rock Garden and the Chart of Inspired Action.
Teacher Day is Sunday-Teachers teach back, Actors are invited to join in the fun!
Upon Enrollment in your Michael Chekhov Workshop:
You will receive a Welcome to the Intensive email detailing how best to prepare for your week. Please read it and acknowledge it and then jump right into getting ready. You will want to be well rested, have your monologue memorized and read up on Mr. Chekhov's work. Watch the many youtube videos on the subject and be ready to join the ranks of thousands of talented actors across the world as you expand your journey toward Mastery of Michael Chekhov's techniques.
Michael Chekhov Workshops Leader Lisa Dalton and Wil Kilroy are known for their incredibly broad knowledge of the subject along with the innate ability to share it in a way that will make sense to you and help you apply it easily.
Fees:
During over 60+ hours of training, you will be up on your feet. Develop practical applications to your acting for the large majority of those hours. In many other acting classes,  you get 20 minutes of attention in a three-hour workshop. Here, you will have constant activity. It will launch your teaching and acting forward by years.
Visit  Store to select $200 Deposit for EARLY SPECIALS!
 To register in full:
Actor Track………………$945                                    Early Bird ………$895
Non-Certificate Educator …… $945                   Early Bird ……$895
College/High School students ………..$745     Early Bird …….$695
Teacher Certification Track………..$1195         Early Bird …….$1145 (use code EARLY)
Deposit to hold your seat for any program ………….. $200
Balance Due by Invoice May 25/Dec. 20, 2017 will include Playbook Cost of $40 and Balance of Tuition.
Michael Chekhov Playbook……………$50
NMSU Housing TBA dormitory style approximately $350/week.
Gainesville Housing TBA at an extended stay style motel approximately $350/week.
To Pay in full via invoice, request information at [email protected]
This rigorous Chekhov Intensive is the longest established program in the world, with its faculty working together since 1989, developing a consistent path of an actor learning this approach for applications to Theatre, Film, Television, Directing, Design, Auditioning and SynthAnalysis.